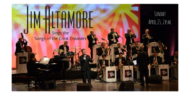 Sunday, April 23, 2 p.m.
Live Music @ Manhasset Library:
The Songs of the Great Crooners with Jim Altamore & His Band
Jim Altamore will sing the songs of the Great Crooners…Frank Sinatra, Bobby Darin, Tony Bennett, Nat King Cole, and more. Complimentary refreshments will be served courtesy of The Friends of the Manhasset Library.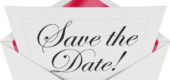 The Friends of the Manhasset Public Library
Proudly Present
An Evening with Adriana Trigiani
Tuesday, June 20, 7:30 p.m.
Community Room of the Library
We are thrilled that Adriana will be visiting us on the day that Kiss Carlo is released!
Seating will be limited.  Please reserve early.
$25 per person, which includes a copy of Kiss Carlo.
Light refreshments will be served.