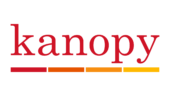 Gain instant access to over 30,000 classic feature films, documentaries, and educational programs free on your computer or mobile device. Kanopy has a strong collection of independent, international, documentary, and early films from providers like Criterion, PBS and Kino Lorber.
Your Manhasset Library card allows you to stream up to 10 titles a month.
 How Do I Create A Kanopy Account?
1) To create an account on Kanopy, click "Sign up" on https://manhasset.kanopystreaming.com/welcome/frontpage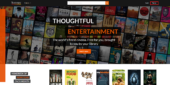 2) Fill out the requested fields in the account creation form. If you would prefer to create your account using your existing Facebook or Google account, click on the appropriate social login button and follow the prompts in the pop up.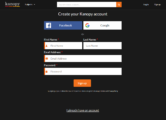 3) After signing up, you will be sent a verification email to your email address. This email will come from kanopy@kanopystreaming.com. Click "Verify My Email" to continue your account set up.
Note: If you are not seeing this email in your inbox or spam, please contact support@kanopy.comso we can help you with this.
4) If you are creating your account via www.kanopy.com, you will need to add your library membership. Click "Find your library"

If you've created your account through your library's Kanopy website, proceed to Step 6.
5) Select your library from the dropdown list.  You will then be redirected to your library's Kanopy page.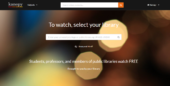 6) Click "Add library card"

7) Enter your library card number and PIN and click Save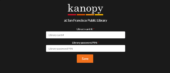 8) Once your library card has been successfully connected, you will then be shown information about how your account works. Click Watch Now at the bottom of the page to begin watching.

You are now set up! When you are signed into your account, you can access your User Dashboard from the top right. On the Dashboard, you can manage your personal profile details, Watchlist, recently watched films, comments, and more. You can see more on the features of the user profile here.
How to Watch Kanopy films on your Television set:
How to Watch Kanopy films on your Television set:
Wired Connection
Roku
Apple TV
Chromecast