BrainHQ
Think Faster- Focus Better- Remember More
Brain Training Your Way
BrainHQ was made for you. It allows you to fit brain exercises into your busy life, and access brain training on most internet-connected devices. Plus, each exercise continuously adapts to your unique performance. So you train at the right level for you.
Cypress Resume
Welcome to Cypress Resume, the online resume builder that lets you create professional-quality resumes in three quick and simple steps.  Click Here to begin.
Learning Express Library
Achieve your educational and career goals.  Click Here to choose a center below and get started.

Manhasset Library offers Value Line's Classic Print products for in-library use.
THE VALUE LINE INVESTMENT SURVEY®
This database of approximately 1,700 of the most actively traded U.S. exchange-listed stocks is a comprehensive and multifaceted investment research solution used to formulate sound investment strategies, and identify timely opportunities. The core of The Investment Survey is a continually updated database of the most actively traded stocks in over 90 industries. As a subscriber, you'll have unlimited research powers using aggregate data and ratings on industries and markets, model portfolios, and more. You'll anticipate the future with Value Line's results-proven Timeliness™ Rank, which forecasts relative price performance for the coming six to 12 months, and Safety™ Rank, which measures risk.
Includes:
Ratings & Reports
Fine-tune your research through updated full-page stock reports with historical price graph, easy-to-read charts, Timeliness and Safety Ranks, ratings, P/E ratios, annualized returns, 3-to-5-year price projections, target prices and business profile. Plus updated analyst commentary, financial results, peer performance and more. In addition to the digital access, 130 reports are fully reviewed by analysts every week, giving you fresh reports on all approximately 1,700 stocks once a quarter.
Summary & Index
Your index of updated information and data for all approximately 1,700 stocks, with a list of industries ranked by probable price performance for the next 12 months. Contains revised P/E ratios, dividend yields and estimated appreciation potential. Individual stock reports include important Timeliness and Safety Rank changes, and updated beta, current and estimated P/E ratios, estimated yield in next 12 months, estimated earnings and dividends and high-value screens that reveal the best investment opportunities.
Selection & Opinion
View the investing landscape with weekly analyses and forecasts for the current economic and stock market environment, current bond yields, and Federal Reserve data. Consult our model portfolios for aggressive, growth, value and income strategies. Keep up with insider transactions, changes in financial strength ratings, best and worst performing industries, high-value screens, and more.
eBook Travel Guides from A -V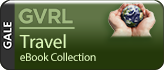 Click Here to start your adventure.

World Book Online
is a suite of online research tools that includes encyclopedia articles, primary source collections, pictures, audio, and video, complemented by current periodicals and related websites.
Click Here to Explore
Health & Wellness Resource Center: delivers up-to-date reference material, as well as, full-text magazines, journals, and pamphlets from a variety of authoritative medical sources.

We have added this exciting art research tool for your in-library use.
AskART™ is an online database containing over 250,000 artists. From its inception the focus was on American artists from the early 16th-Century through the present. However, in January of 2007 the database expanded to include international artists' auction records.
AskART™ is committed to providing accurate, easy-to-access, comprehensive information for the artists you are researching.
Features include:
Artist Summaries
Books & Periodicals
Biographies
Dealers & Galleries
Museums
Exhibits
Auction Houses & Records
Quick Facts
Magazine Ads pre-1998
Image Gallery
Discussion Boards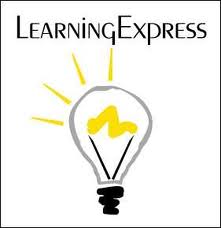 Whatever your goal, Learning Express Library's resources will help you succeed. Each of our Learning Centers offers the practice tests, exercises, skill-building courses, and information you need to achieve the results you want – at school, at work, or in life. Looking to land a job? You'll find an entire Learning Center dedicated to helping you get the one that's right for you.
Health & Wellness Resource Center: delivers up-to-date reference material, as well as, full-text magazines, journals, and pamphlets from a variety of authoritative medical sources.
Online Language courses available in:
Arabic, Chinese (Mandarin), Dutch, English as a Second Language, French, German, Greek, Italian, Norwegian, Portuguese (Brazilian and European), Polish, Russian, Spanish, Swedish, Turkish, and Urdu.  Click Here to get started!